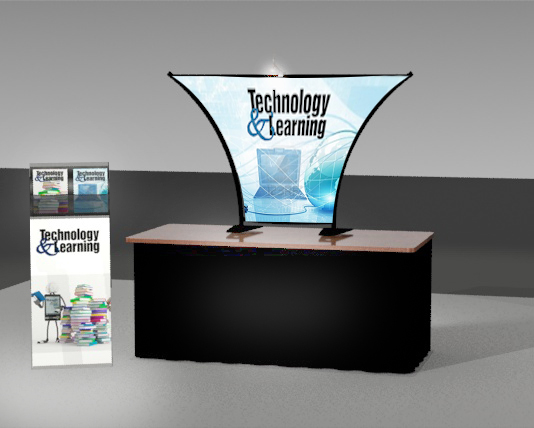 Your marketing budget is always a major consideration when planning your trade show strategy. You need to consider the expenses for the booth space fee and your exhibit display itself. Although there are vast options for trade show booth designs, very few trade show exhibit service providers provide a full range of options as it pertains to size and cost. Our table top trade show displays are an incredibly effective marketing tool that is sure to fit into even the tightest marketing budget.
Economical but powerful trade show table top displays here in Boston, MA offer multiple benefits beyond simple affordability. They are portable, light-weight and easy to assemble. This simplifies your set-up and tear-down process thus putting you and your staff quickly on to new productive ventures. Most of our tabletop displays are assembled in minutes empowering you to kick start your marketing activities right away. This maximizes your time in the trade show hall. Moreover, you can have the leverage to customize your design based on your allocated space and the type of event.
Our table top displays may very well be one of THE most effective use of your marketing budget, period! Contact The Exhibit Source to find out more about the advantages of trade show table top displays.
Permalink
|