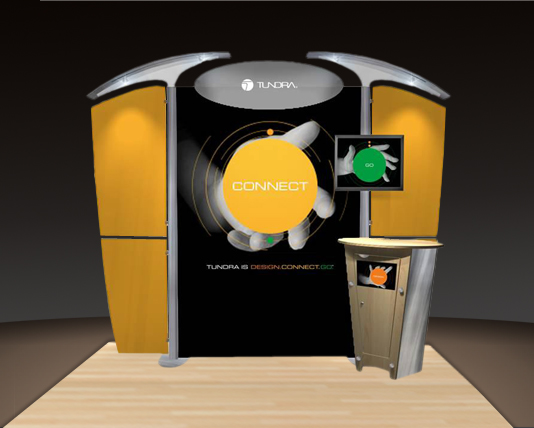 Portable table top displays are one of the most important trade show exhibit accessories that can make your campaign more successful. These displays allow your business to maximize it's presence during marketing events by providing a focal point for your prospects and existing clients.
The table top trade show displays effectively contribute in boosting foot traffic for a larger audience with whom to showcase your products and services. Because these displays are placed on top of tables, they are easy to see while freeing up booth floor space. Exhibitors also use portable table tops at trade shows because they are easy to set up and take down. You can save time and have more time for marketing products and services.
Because there are no heavy items or complex requirements involved, transporting and storing table top displays is done more conveniently as compared to larger and heavier displays. Using trade show table top displays in Boston, MA is a big part of a cost-effective marketing strategy. And with the wide array of customization options you will be able to properly execute the exhibit at any marketing event.
Understanding the many different advantages of portable table top displays helps determine whether these items are right for your exhibit. To find out more about your options, contact The Exhibit Source.
Permalink
|