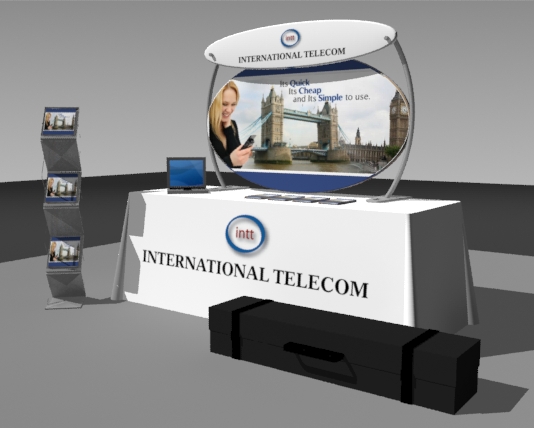 If you are looking to have your exhibit booth noticed from across the trade show floor, there are a wide array of trade show displays that will work well. However, not every business can afford to purchase a high tech, state-of-the-art display booth for their trade show event. Fortunately, there are inexpensive, yet effective ways of reaching out to trade show audiences and promoting your brand without breaking the bank. Table top trade show displays are increasingly popular because they are inexpensive and simple to display.
Trade show table top displays in Westwood, MA are cost-effective compared to other trade show display products and styles. With table top displays, companies don't need to go overspend on their marketing campaign. They are simple, light-weight, and easy to assemble and disassemble. Table top displays comprise light-weight elements so that you can maximize set up, take down, and transportation with convenience and less hassles.
Portable table top displays are completely customizable to give your display area a look which flows well together. There are options in sizes, color schemes, font settings, and additional accessories for your table top display so that it will complement the other marketing materials, offering a competitive edge. Moreover, the success of the trade show is not measured on how big or expensive your exhibit is, but on how effective it is in helping you make connections and in spreading the message of your products and services.
To find out more about table top trade show displays, contact The Exhibit Source.
Permalink
|