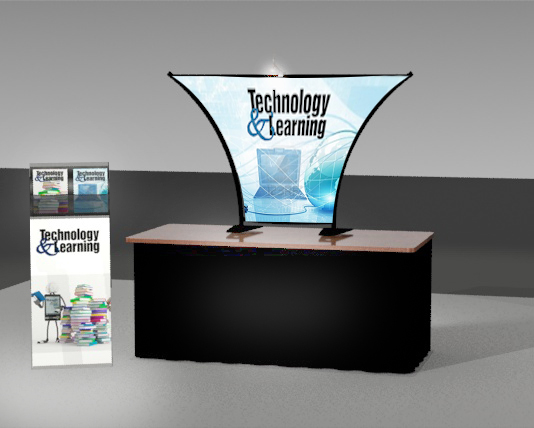 If you seek to participate in a trade show but are on a tight budget, there exist a variety of trade show display that will work well within your budget. Table top trade show displays are a great design that prove competitive on the trade show floor but are much less expensive compared to traditional displays. They are simple, lightweight, easy to install, and dismantle easily after the event.
Table top trade show displays in Boston enable you to draw the crowd's attention and will bring quality traffic to your booth. It requires smart graphic design and the right blend of color scheme to spruce up the structure and to professionally represent your company. There are wide range of structural designs, font settings and accessories you can attach to it to enhance the look. It can be further customized to best represent your company, products and services.
With the many conveniences that the table top display offers it is no wonder that they are becoming increasingly popular at trade show events. The success of your trade show venture is not measured on the size of your exhibit, rather it is the quality of your exhibit that determines success. To acquire a professional table top trade show display on virtually any marketing budget, contact The Exhibit Source.
Permalink
|