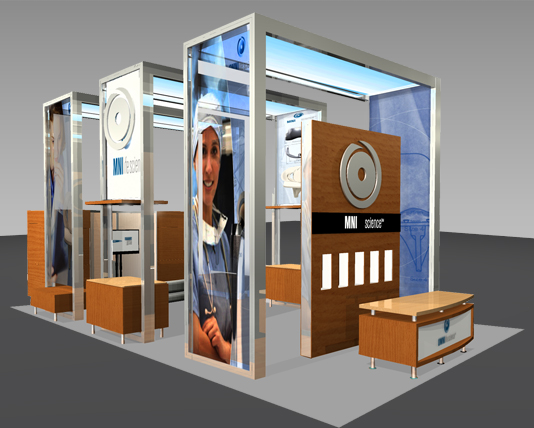 Trade show exhibits are an effective way of marketing products and services. As businesses start their endeavors in beginning trade show marketing, managers and marketing administrators need to understand the purpose of these endeavors to better maximize their advantage. Participating in a trade show fair means strategizing an effective and creative exhibit to maximize marketing spend.
The main purpose of trade show events is to provide an opportunity for businesses to enhance brand and product visibility. This is an excellent venue to promote new and existing goods and services while garnering more leads and boosting sales. Trade show fairs provide an effective place for meeting new clients and prospects. With a creative, captivating trade show booth in place, businesses old and new can present products and services to clients and prospects.
Trade show displays can make or break exhibit marketing. A well-crafted trade show exhibit can present products and deliver a marketing message effectively and efficiently. With an effective trade show display, businesses can grab the attention of the crowd and entice them to enter the display area and find out more about the goods and services offered.
For more information on creating an effective trade show display, contact The Exhibit Source, today.
Permalink
|