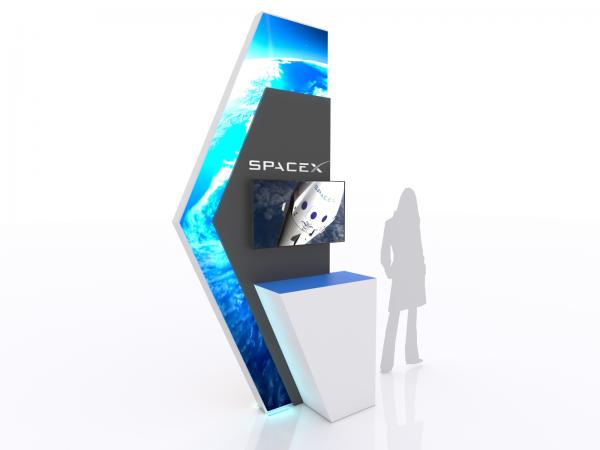 When talking about business profitability, it is not sufficient to simply offer the best products at the best price. You need to put the best quality and priced products and services in front of the consuming public. One thing that business owners fail to excel in is the art of product and service promotion. While there are many ways to do this, one effective method of product promotion is the use of portable promotional kiosks that we provide here in Norwood, MA.
The business promotion effectiveness surrounding touch screen information kiosks is undeniable. When customers feel that they are personally involved in the purchasing decision (such as they are during trade show exposure), they are more likely to respond positively to your intended call to action. The amazing thing about kiosks is that they use technology to relay important information about the product. They have wide screens where products, and even services, can be strategically displayed and be made known to carefully selected target market. These screens often have touch mechanics that allow anyone to jump from one screen to another thereby making learning about a particular product more interesting. These touch screen information kiosks offer a different experience that will really lead one to use his or her purchasing power and never miss out any promo.
The portable marketing kiosk will positively affect you and your company's brand. The content can be conveniently customized so it is always ensured that information being provided is always updated. This means that the kiosk can work perfectly even for those businesses that offer different products and promos each season, if not almost every month.
For tips on how to maximize market presence using portable marketing kiosks, visit The Exhibit Source.
Permalink
|