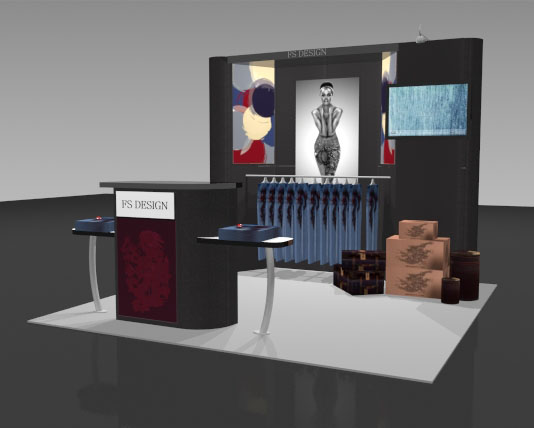 Portable marketing kiosks make trade show marketing an interactive venue for manufacturers, distributors, and vendors to display their products and services to potential and existing customers. It is a dynamic way to allow customers to be responsive participants rather than passive bystanders at the trade show. Instead of a business merely showcasing products and services to random people, portable marketing kiosks draw people in, invite, and involve them to experience what a certain business has to offer.
Through the portable promotional kiosks in Boston, MA, a business can stand apart from the static methods that many other companies employ in their marketing strategy. By utilizing technology to equip a trade show booth through the use of laptops and iPads, a trade show exhibit can increase interactivity of its booth. This is highly effective because people like to interact with technology and choose what is familiar to them. By using gadgets to let people get to know a business better lets a company connect with customers easily. Along the way, people can obtain more information easily and find out more about the latest ventures of the business.
There are unlimited business opportunities for touch screen information kiosks. With a user-friendly interface that is designed to accommodate the wants and needs of clients, kiosks can conveniently provide all the information that they need fast and easily. With just a few taps and swipes of a finger, touch screen information kiosks showcase all of a company's products and services. They incorporate the modern techniques in marketing by using the most advanced technologies. There is no need for messy props, complex display boards, or elaborate and expensive tools that do not generate leads or sales. By using cost-effective, efficient and state-of-the-art marketing tools like portable marketing kiosks, a company can capture customers and give them what they need in real time.
To find out more about touch screen kiosks, contact The Exhibit Source.
Permalink
|