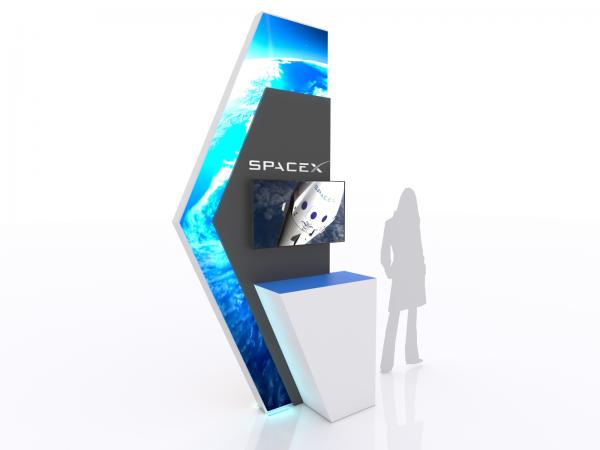 A trade show floor is packed with your competitor's displays, so new innovations are needed to help your exhibit standout in order to lure more attendees to your booth. Since many people are attracted to modern and smart technology, putting in place a touchscreen information kiosk will do the trick to achieve your trade show marketing results
You can easily draw attention and spark curiosity with new and unique devices stationed in your booth which people can interact with. With the use of interactive promotional portable kiosks, clients can quickly access all types of information about your business and specific products and services with the touch of a finger. On top of that, a modern solution can assist with high quality and immediate customer service, which means fewer employees can be used in the booth. With that being said, this cutting-edge technology can deliver greater efficiency and convenience to prospects.
Touchscreen Information Kiosks in Boston, MA can be tailored to present your brand and your business identity. Details, logos, and accents particular to your branding can be applied to the kiosk so it can easily be identified. Plus, these kiosks can provide a new level of experience to users. Contact The Exhibit Source to find out more about touchscreen information kiosks.
Permalink
|
|