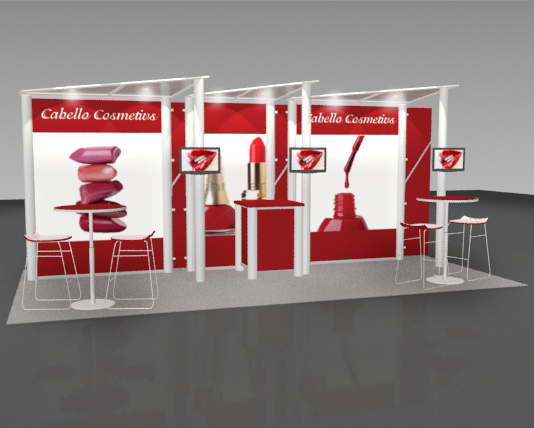 Trade shows are viable and reliable marketing opportunities for new and established businesses. But, in order to boost sales through trade shows your trade show booth needs to capture the attention if attendees. – This can only be accomplished with an effective booth design for your company, product and services.
The Exhibit Source offers companies the ability to bring highly impactful trade show booth displays to their exhibit marketing event. We pay attention to every element that impacts the buying decision: graphics, color, sound, laminates, fabric, furniture, flooring, audio visual, and media.
Additionally we offer rental trade show exhibits as well as custom designed and pre-owned exhibits. We have the capabilities of getting your trade show displays off the ground and transported. As a competent, professional and experienced exhibit services provider our trade show displays are creative, attention-grabbing, and dynamic. Well done and captivating trade show booths will effectively represent your business and brand in front of potential and existing customers.
For more information on rental, pre-owned or custom-designed trade show booths in any style contact The Exhibit Source.
Permalink
|