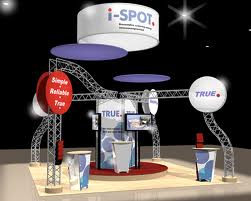 Is your business getting ready to attend a trade show? If so, choosing the right exhibit display company in Westwood, MA and taking the time to get organized and plan will make your trade show a success.
Here is an idea of how you should plan the countdown to your trade show.
6 to 12 months out: Begin planning your budget, selecting what trade shows you will attend and booking trade show booth space
4 months out: Work on show objectives, obtain and exhibitor manual and source your exhibit design and production
3 months out: Establish booth work schedule, set up any required outside suppliers and plan printed marketing materials
6 to 8 weeks out: Check on production of display material, order product samples and literature, confirm pre-event advertising and press releases and order necessary show services
3 to 4 weeks out: Write and mail customer invention letters, finalize VIP guest events, confirm shipping information and provide to suppliers and prepare training materials for staff for show
1 to 2 weeks out: Collect supplies, tickets and service orders sent to show and ensure your payment system is setup and ready to accept credit cards during the event
Day of show: Pick up badges, confirm arrival of display, equipment and literature, supervise set up and conduct pre-show briefing with outlined goals to staff
Want more information on trade show marketing? Contact The Exhibit Source.
Entrepreneur Magazine
Permalink
|