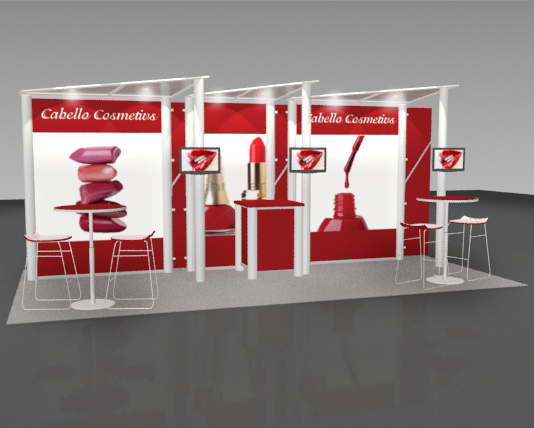 Businesses in Newton use trade show exhibits to effectively and efficiently match their marketing strategies during an event where certain competitors and target markets are present. How you exhibit your products and services dictates the rate of the return on investment that you can generate.
Whether you are going to produce and custom trade show exhibit or use a rental exhibit, you will need trade show display accessories to accomplish all your marketing goals during the event. These accessories can make your exhibit more stunning and impressive to your audience. As a whole, they bring additional appeal to your exhibit and contribute to its overall impact.
Using exhibit accessories in your trade show exhibit in Newton, MA will help create a highly conducive and visible custom display. You may have to highlight certain areas in your exhibit just like brightening up your company logo using backlit headers. You may need a kiosk to provide a venue for an interactive involvement within a limited floor area. There are also durable racks available to hold your brochures and sample products. Counters can be provided to serve as sampling station or service booth. Anything that you deem necessary in your exhibit can now be rented if not purchased in order to make the most of the area and the atmosphere during the trade show.
To find out more about the custom options and accessories for the trade show exhibits available on the market, contact The Exhibit Source.
Permalink
|