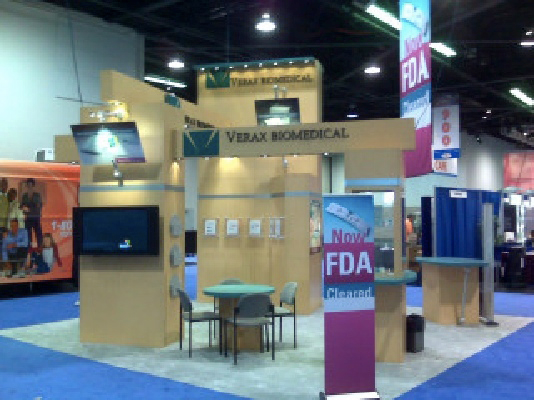 Trade shows offer an excellent opportunity for your business to achieve concentrated exposure in front of your target market. To get positive results from trade show marketing, your trade show exhibit must be strategically designed so that it cuts through the clutter during the event and catches the attention of your intended audience.
The success of your trade show exhibit depends on how you decide to set up your space. The graphic and structural exhibit design should adhere to the realistic goals of your company. This will help convey specific message to your customer base regarding your products and services, their upgrades, and your current offers. In return, you will make a good impression of your business and make them aware of your brand.
It is best to incorporate any pertinent information that potential customers and prospective clients want or need to know into your trade show exhibit in Newton, MA. Your exhibit is the best platform to communicate with the people who will make up your customer base. Therefore, it is important that you make the most out of it, particularly in informing them about the goods and services you offer, as well as how they can stay connected with you in the future. It is important to hire booth staff who are willing to engage with the attendees and who are well-versed about certain information regarding your business.
Participating in trade shows is a practical investment. To find out how it can work for your business, contact the experts at The Exhibit Source.
Permalink
|