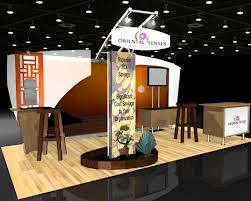 Today, exhibitors must put forth the effort to entice the target market to visit their exhibit during trade shows in Boston, MA. This is to make sure that you get your prospects' attention and get them to your trade show booth where you can take and make the most of the opportunity to discuss new products and services. Therefore, it is imperative that you do some pre-show preparation and use strategically designed trade show displays. to improve traffic at your booth
Pre-show program
In general, attendees come to a trade show with a prearranged agenda. So if they are unaware of your presence prior to the show, they might miss your trade show booth trade show exhibit during the event. Personal invitation, telemarketing, direct mail, or advertising are great ways to let customers and potential customers know you will be in attendance.
Exhibit graphics
One determinant of the success of your trade show display is having quality graphics. Most visitors will review your graphics and determine whether they will visit your exhibit booth. So your graphic and structural designs must be done so that your target market will be able to quickly identify who you are, what goods and services you provide, and so your booth is able to convince potential customers that they should choose you and learn more about your products and services.
Trade show exhibits works because they can fill the information and purchasing needs of your target market. That is why it is important that you plan and develop them effectively. We can help you in your exhibit planning and graphics layout. For more details, visit The Exhibit Source.
Permalink
|