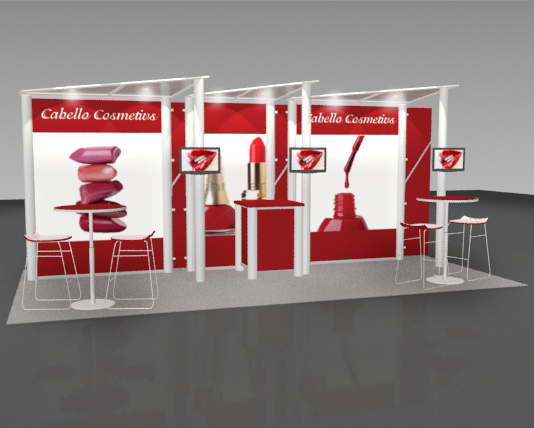 Purchasing or owning a trade show exhibit requires a capital outlay which may not be practical for all business, those that are just starting up, or those that are new to the trade show circuit. This is why trade show exhibit rentals in Westwood, MA are available to help address these concerns without compromising output.
Similar to the option to purchase, graphic and structural exhibit design of trade show exhibit rentals are well thought out for maximum ROI. There are numerous options for customizing and accessorizing each rental display so that your company will have a professional-looking and eye-catching exhibit during the trade show. A benefit to renting an exhibit is that your company is not locked into one design for every event. It can be changed and evolved for each trade show depending on what is required and the right size and style can be rented so all marketing efforts will be successful.
Trade show exhibit rentals are an ideal alternative when the commitment to display ownership is less practical. By renting, an effective display can be had for a more affordable price for each event. Trade show exhibit rentals can be strategically created to serve specific marketing needs to cut through the clutter and noise while conveying the specific marketing message to your target audience.
To find out more about your options for trade show exhibit rentals in Massachusetts, contact The Exhibit Source.
Permalink
|