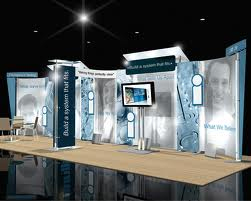 Choosing an ineffective trade show exhibit to showcase the products and services of your company is a poor investment that won't get you the results that you need or want. This is one reason why careful thought is necessary in thegraphic and structural exhibit design. The exhibit needs to be customized based on your customers' varied interests and created to attract their attention. Your display must also have sufficient product literature and information to complement the exhibit and final layout.
Although technology has been changing the way business are marketing, events such as trade shows level the playing field. There are several benefits of a trade show exhibit in Boston, MA that will create a positive and lasting impression on your target market when done right. With a well-designed exhibit display, you can be confident that you will be able to creatively and effectively showcase a wide variety of options for your target market, engaging existing clients and prospects.
Attending trade shows is worthwhile if you have strategically worked out a targeted list and if you have figured out a unique way to capture people's attention. For assistance using trade show exhibit rentals, contact The Exhibit Source.
Permalink
|