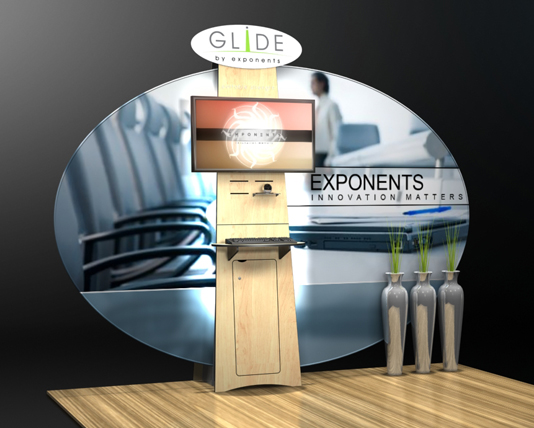 When it comes to event marketing, making a bold statement with a custom trade show exhibit is a sensible and wise move. However, purchasing an exhibit is not often an option for entrepreneurs and exhibitors. The expense of buying an exhibit display is costly. There is an alternative that gives you the power to choose the best display for your exhibit while still remaining within your budget.
Trade show exhibit rentals in Boston, MA offer several advantages to event marketers which can provide a positive outcome to any marketing event. There's a great degree of flexibility that comes with a trade show exhibit rental by allowing exhibitors to add, remove, and adjust all the elements of their exhibit to comply the specific needs of the company without the full investment of ownership. Renting also allows expanding exhibit components by including more accessories based on the type and scale of the event. If you own your exhibit, there are many factors to consider before getting ready for a trade show such as storage space, repair and refurbishment costs, and disposal of the properties over-time. With trade show exhibit rentals, there are no other ownership costs to factor in.
Having a fully customized graphic and structural exhibit design offers your business an opportunity to promote your brand and draw potential clients. Choosing the right accessories and other details to suit your sales goals can make the display more appropriate for the event and can help make your booth to stand out in the exhibit hall. Therefore, renting a trade show booth is a cost-effective way to stay within the budget parameters yet still deliver measurable results.
To find out more about trade exhibit display rentals, contact The Exhibit Source.
Permalink
|