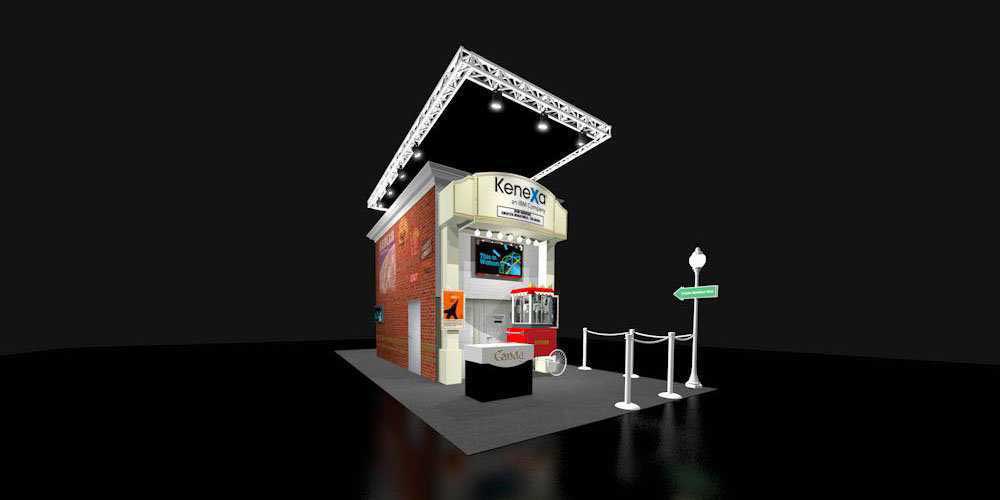 With trade show exhibit rentals, along with their wide array of options for customization, there is no doubt that you can create a graphic and structural exhibit design that works perfectly for the next trade show that your company will attend. You will be using a trade show exhibit that has been designed with the end user and audience in mind.
One of the biggest advantages of using trade show exhibit rentals in New York, NY is the cost savings. Choosing the rental route will still allow your business to fulfill the unique trade show goals of your company. While the expenses are significantly reduced, you are still guaranteed the highest quality trade show exhibit because of the professional design services provided allow you the best trade show exhibit.
Trade show exhibit rentals may be a lot less expensive than purchasing one, but they are never less in quality and output. Even without the commitment to ownership, you will still have a trade show exhibit that is designed primarily to cut through the clutter and entice your target market to engage. With this alternative, you will also enjoy the freedom of changing custom exhibits based on the specific requirements of the marketing event and the audience, making attending multiple trade shows a more cost-effective and lucrative experience for your business.
To find out more about trade show exhibit rentals, contact The Exhibit Source.
Permalink
|