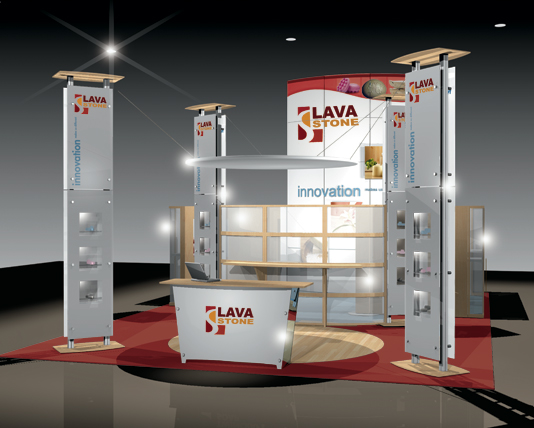 The benefits of trade show exhibit rentals can be numerous, especially for small- or medium- scale businesses. This is mainly because there is no commitment of ownership. The rental alternative also appeals to start-up businesses who may only attend trade shows once or twice a year. Exhibitors can spend or splurge while test-driving an exhibit before making a purchase. These exhibit rental options also allow exhibitors to make changes based on their show-floor experience prior to the commitment of ownership.
When you are searching for the right trade show exhibit in Westwood, MA, you do not want to compromise on quality just because your budget is limited. Rentals allow many exhibitors to manage their expenses while participating at trade shows. If you are working with a tight marketing budget, trade show exhibit rentals can promote products and services very effectively.
Another good thing about rental trade show exhibits is that there are vast customization options so businesses can still have creative control over the graphic and structural exhibit design. Rental exhibits can be customized based on the company marketing goals and on the specific requirements on the show floor.
To find out more about trade show exhibit rentals, contact The Exhibit Source
Permalink
|