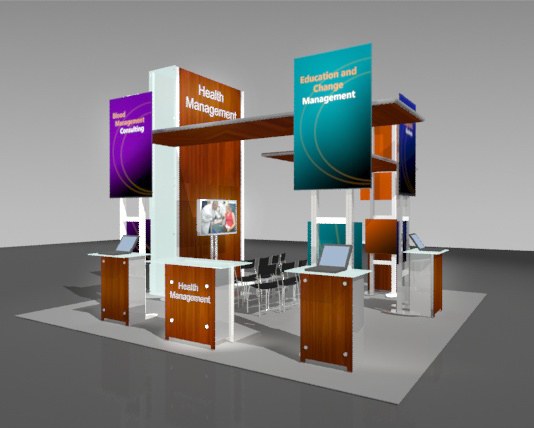 There are a number of reasons why considering trade show exhibit rentals in Boston, MA can be beneficial. In addition to offering a more affordable alternative than purchasing a display, they also provide numerous options for customization for a display that meets the specific requirements of your marketing strategy.
The graphic and structural exhibit design of your trade show display is very important, regardless of whether the trade show exhibit is rented or purchased for your next marketing event. Choosing the rental alternative provides your company with the high-quality creative design and customization services that you can find in a purchase program. With rental exhibits, there are options for custom graphics, interactive multimedia, and other accessories that can help reinforce and celebrate your event and specific marketing message, making your trade show exhibit eye-catching and professional-looking.
Given the wide array of trade show exhibit rental inventory, there is no way you won't be able to create one that fits your preferences and requirements. No matter the size or configuration, you can be confident that with The Exhibit Source you will have the necessary resources in order to meet your unique trade show exhibit rental needs.
To find out more about trade show exhibit rentals, contact The Exhibit Source.
Permalink
|