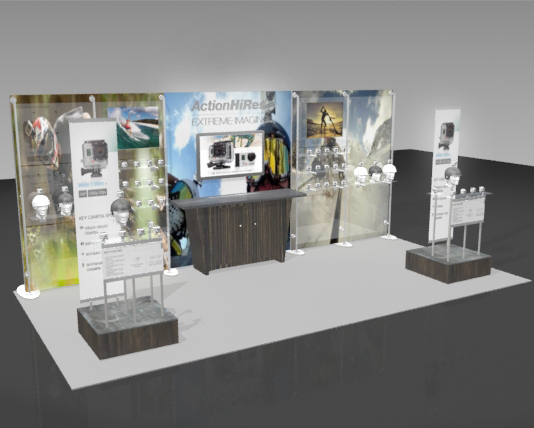 The trade show exhibits in Hartford, CT do not need to be expensive to be effective. There are affordable options to choose from that can accommodate most budgets. Choose the rental route with a limited budget or if you want to test the waters first before making a purchase.
The trade show exhibit rentals can always get a specific marketing message across to the targeted audience. There are numerous options for customization so that businesses can create the particular graphic and structural exhibit design that is in harmony with the company goals and the unique marketing strategies.
When done right, businesses can achieve a higher return on investment using trade show exhibit rentals. Additionally, the initial cost of rental exhibits is a lot less than purchasing one. The rental options that are available now allow exhibitors to use trade show exhibits without a commitment to ownership. As a result, businesses can test the marketability of the exhibit and make the necessary changes based on the show-floor experience prior to purchasing.
To find out more about the options for trade show exhibit rentals, contact The Exhibit Source.
Permalink
|