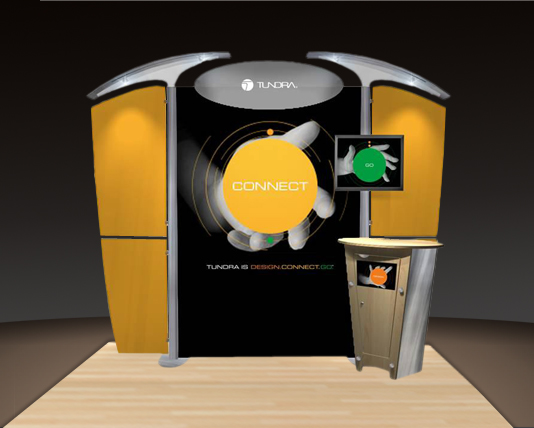 Business owners no longer need to buy trade show exhibits in Boston, MA when the marketing budget is limited. There is a wide array of rental options from which companies can choose in order to meet their exhibit marketing needs while staying within budget. Even when choosing a rental exhibit, companies can still enhance their exhibit design and create a head-turning and eye-catching display through the accessories that are available.
The accessories that are available as inclusions for trade show exhibit rentals add both substance and functionality to any exhibit. These accessories include items such as counters, kiosks, shelves, tables, workstations, and often technology like promotional kiosks. With the right accessories placed in strategic locations within the trade show exhibit, the display can serve a number of purposes. Companies will have a place to meet and greet prospects and customers. Storage space will also be available for both personal items and company materials. This space can also double as a table for products that are being promoted or as stands for other marketing materials such as brochures and flyers.
When companies rent trade show exhibits in Boston, MA, they can also benefit from many different options for customization. Even when you want a unique graphic and structural exhibit design, this is possible with rentals because the display can be customized based on the what each company needs for their marketing efforts in order to make trade shows a huge success.
To find out more about trade show exhibits and accessories for rent, contact The Exhibit Source.
Permalink
|