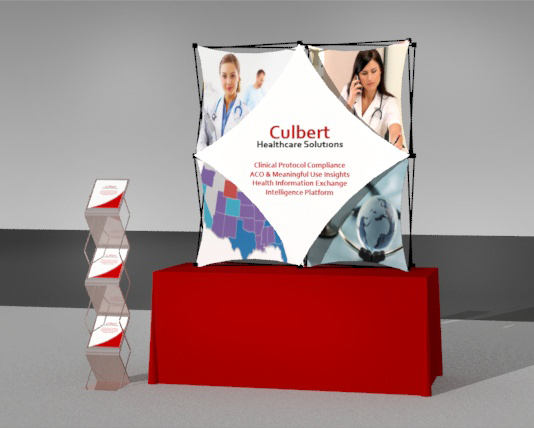 With so many choices in state-of-the-art trade show exhibit rentals in Boston, MA along with continuously improving related technology, companies can maximize their presence while minimizing price. In addition to the varied designs that are available, booth rental options also have various accessories that can be used to emphasize particular features, products, or services.
When companies choose rental trade show booths, they can make use of the wide variety of customization options for available and the various graphic and structural exhibit designs to be unique at every event they attend. Because each detail is well thought out, graphics are crystal clear and vividly visible. With a rental booth companies can make sure they have everything needed to stand out from competitors, expand their customer base, and impress investors. In return a higher ROI can be gained.
It is important to note that trade show exhibit rentals have compatible aesthetic appeal and functionality to purchased booths. Just because companies rent does not mean they will not get the results or product they are aiming. To find out more about the advantages and benefits of trade show booth display rentals, contact The Exhibit Source.
Permalink
|