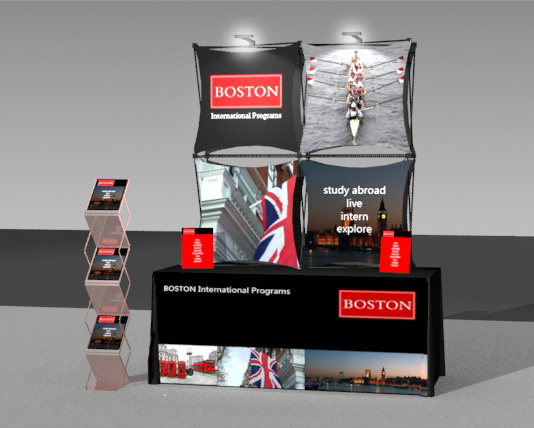 You may be considering attending a trade who in order to market your company's products and services. If so, consider some of the key benefits of using trade show exhibit rentals as part of your campaign strategy.
In addition to the many options available in trade show exhibits for rent, businesses also have numerous options for customization. Any existing exhibit can have the graphic and structural exhibit design modified to perfectly fit your marketing goals. Even last minute decisions to participate in event marketing can be accommodated because there are also pre-designed exhibits available that companies can get started with immediately.
Trade show exhibits in Boston, MA offer numerous benefits for small, mid-size, and large companies, regardless of the products and services to be promoted. Renting exhibits can provide companies with more flexibility. Because there is no commitment to ownership companies can simply exchange one exhibit for another for each upcoming event.
To find out more about the benefits of trade show exhibit rentals, contact The Exhibit Source.
Permalink
|