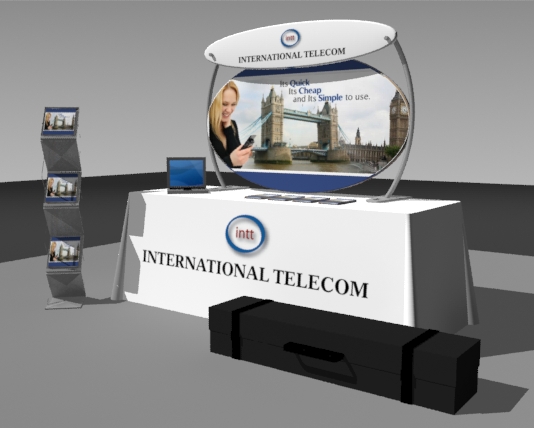 Modular accessories and customized components for trade show booths are now available for rent. These accessories and components offer a wide variety of customized solutions for trade show exhibit rentals in Newton, MA to help meet and exceed the specific requirements of your business.
With trade show exhibit rentals, you can rent an exhibit that can promote the branding of your business. If you would like to exhibit in simultaneous events in different locations, you can have an exact duplicate of your existing exhibit in accommodate the show scheduled on the same date. Or, if you would like a different design altogether that will cater to the expectations of your target market or promote a new product, you can get inspiration from the options for customization in reconstructing the features of your rental exhibit.
Renting trade show exhibits has many advantages over purchasing a new exhibit. The choices for rent allow you to test the market by experimenting on the graphic and structural exhibit design of the display. And, if it becomes a success with your intended audience, you can decide to buy it or create it again for the next trade show event.
To find out more about the benefits of renting trade show exhibits, contact The Exhibit Source.
Permalink
|