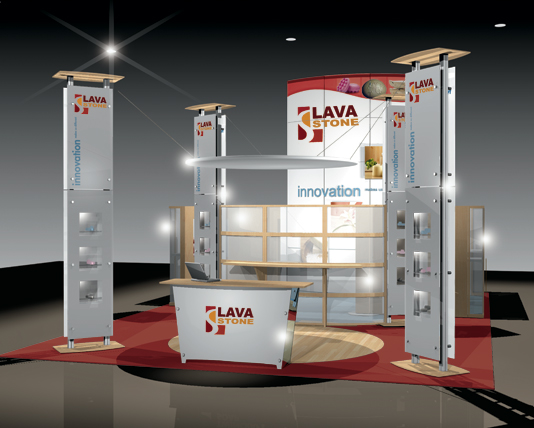 Trade show exhibit rentals are a viable option for many companies considering exhibit marketing for the first time or for those companies who only attend one trade show per year. In addition to new exhibitors and infrequent exhibitors, businesses that change their design often or those companies that just need more flexibility can also take advantage of exhibit rentals. There are many benefits to renting a trade show display instead of buying one.
The main benefit to trade show exhibit rentals in Boston, MA is convenience. Renting is a convenient option because companies can create an exhibit without committing to ownership. While purchasing is a great option for many companies, through renting exhibit styles and designs can be changed in the future to fit the varying marketing campaigns.
Companies that rent trade show exhibits can benefit from the flexibility that rental exhibits provide. Because changes can be made in the graphic and structural exhibit design companies can test ideas and find out which design and style works best. Choosing to rent will allow companies to try other kinds of exhibits to find the one that works best for the marketing campaign. Components can even be rented and added to the current exhibit.
To find out more about trade show exhibit rentals, contact The Exhibit Source.
Permalink
|