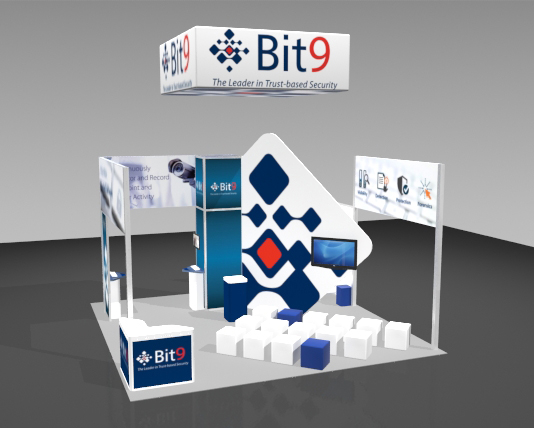 There are numerous reasons why companies choose to rent trade show exhibit displays from The Exhibit Source, one being the flexible options for customization. Read on and find out more.
When companies choose the rental route, they also have access to the same high quality options for customization that are available for those companies who purchase displays. Even when companies are renting trade show exhibit displays, they have the same opportunities for customizing the graphic and structural exhibit design to the specific requirements of the marketing event and sales goal. Given this, companies will have a positive outcome from the marketing event, for less budget-spend. Attract present and prospective customers to the display and build new business among manufacturers and suppliers.
The Exhibit Source offers a wide array of trade show exhibit rentals in Boston, MA. We also have experts who know the trade show business who can help businesses weigh their rent vs. own options.
To find out more about options for trade show exhibit rentals, contact The Exhibit Source.
Permalink
|