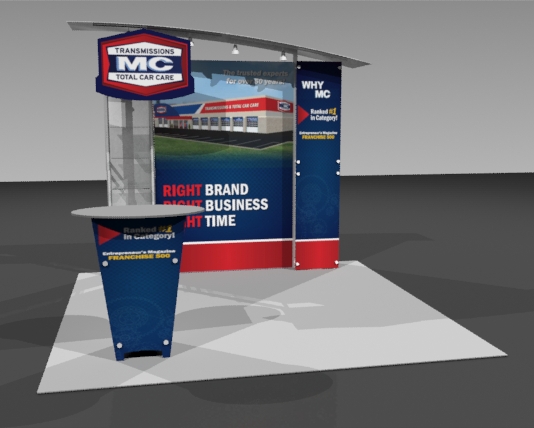 Trade show exhibit rentals are an affordable alternative that you can use and still meet your functionality requirements and aesthetic needs, without ruining your budget. They help you manage your trade show expenses by allowing you to rent your display instead.
If you choose to rent rather than buy, you can still get a useful trade show display for your budget, which will attract more customers and bring a higher return on investment. Trade show exhibit rentals are very useful for businesses that attend only one or two trade shows annually.
With a rental trade show booth you never have to commit to only one style or size. Aside from the fact that trade show exhibit rentals are attractive and affordable, they can be custom-tailored and they come with all the accessories you will need to give your business an outstanding presence at trade shows. This alternative also allows you to rent a trade show display before buying it. Whatever you require renting a trade show display is a perfect choice for many reasons.
With trade show exhibit rentals, you have many choices. You can also use more of your marketing budget toward designing your booth, because renting is less expensive than building your own. Plus, you can change the look of your each time for every event you attend. This is one big reason to choose trade show exhibit rentals.
For more details on pre-owned trade show exhibit rentals, go to The Exhibit Source.
Permalink
|