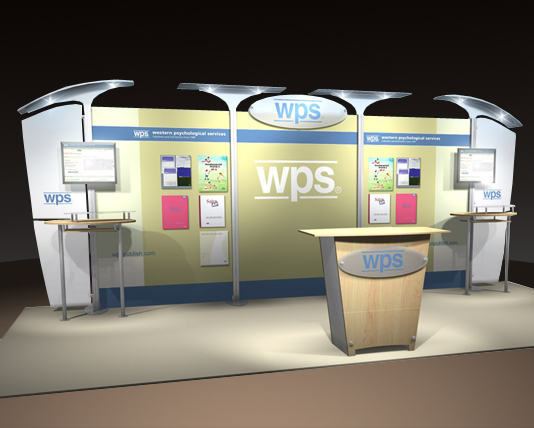 The benefits of using trade show exhibit rentals in Hartford, CT are numerous for small enterprises or start-up businesses as well as for for large companies. Whether you are attending a trade show for the first time or are looking to increase interest at your next marketing event, trade show exhibit rentals can be your best bet.
There are a lot of reasons why choosing a rental display may be a viable choice, regardless of the type and tenure of your business. As opposed to buying a new display, trade show exhibit rentals allow you to get a feel for event marketing without breaking the bank. Rent exhibits that allow you to test the waters and determine an ROI by renting one. You may not want to make a large investment in a trade show exhibit only to find that exhibiting is not for you or the one that your purchased exhibit is not effective enough. You will benefit from the convenience of being able to make changes in your display whenever necessary.
Trade show exhibit rentals provide a wide array of options for customization giving you the impact of a custom-designed display. With these options available, it will be possible to come up with a graphic and structural exhibit design that works best to help you meet your specific marketing goals.
To find out more about trade show exhibit rentals, contact The Exhibit Source.
Permalink
|