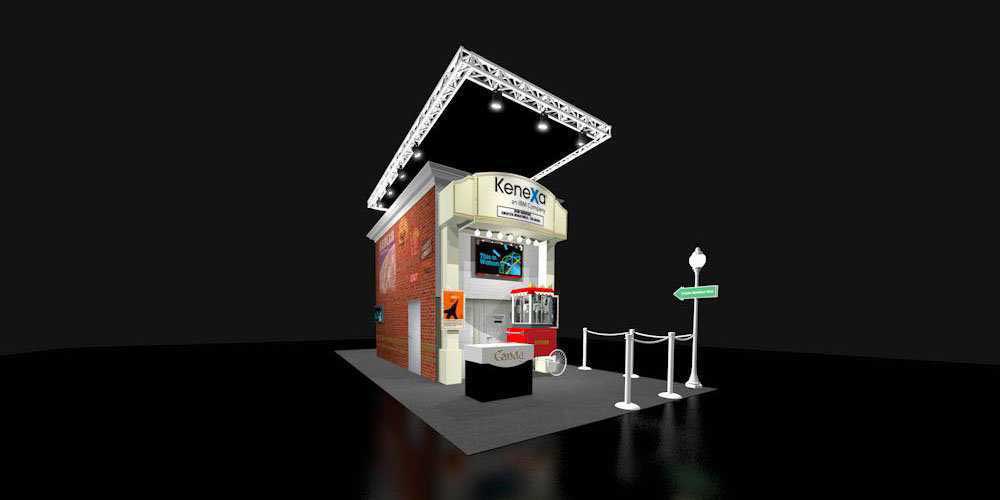 Because of the strong competition in certain business platforms, you want to make your trade show exhibit available at as many shows as possible. Your booth must be competitive and captivating enough to ensure maximum exposure to eager attendees in all directions. And because you will have limited space, your trade show exhibit must be custom-designed to allow you to utilize your space and attract more customers.
If done right, trade show exhibits in Boston, MA can generate sales at trade shows. Trade show exhibiting will earn you customers and garner revenue for your business. Exhibits can be the most effective means of cutting through the trade show clutter to convey your message to your target market. They provide a venue where you can expand your audience, reach additional prospects, and create business relations and partnerships.
Trade show exhibit rentals are ideal for exhibitors who need a display that can guarantee high impact at a lower cost. You can now rent a package that has everything you need to create a unique exhibit without going over budget. Even if the price point is very low, exhibits for rent never rank last when it comes to quality making them an ideal option for any exhibitor, especially when on a tight budget.
If you are not familiar with the available options for trade show exhibits, you can contact The Exhibit Source.
Permalink
|