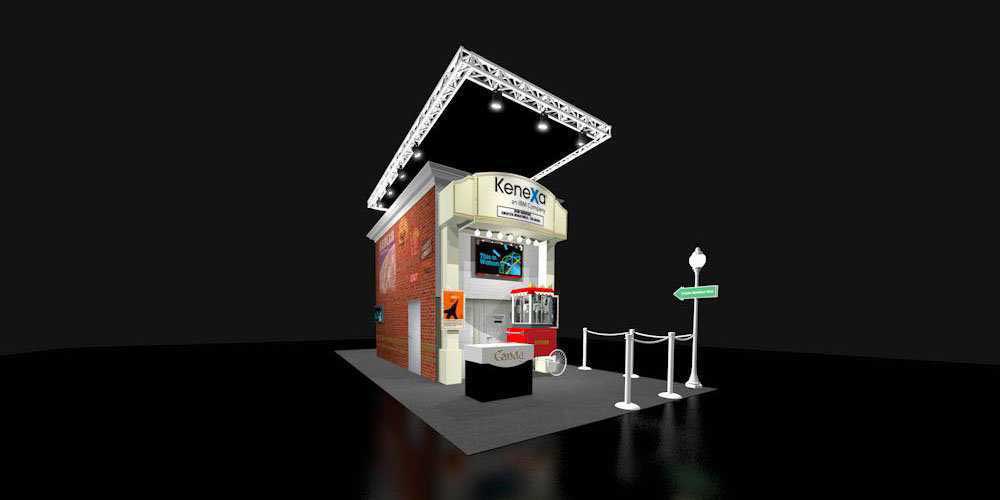 A trade show or business fair is an excellent opportunity for your business to get concentrated exposure in front of a strategically targeted audience. It is an event at which market players in the industry display their goods and services to prospective customers, dealers, and major suppliers along with the trade press. You really want to put your best foot forward and there is no better way to do that than using creatively informative trade show exhibits in Boston, MA.
The graphic and structural exhibit design of your display dictates how successful your marketing efforts will be. The trade show exhibit must be carefully designed for it to be head-turning and cause passersby to stop and take notice. Not only should you have an exhibit display that catches the attention of your intended audience but also draw your prospects in to your booth for them to have a bigger picture of your business.
Trade show marketing exhibit has a lot of potentials that your business can maximize in order to achieve your goal of having a higher return on investment. Other than creating a perfect platform where sellers meet buyers and vice versa, it is also a subtle way of staying up to date with the latest developments within the industry helping you respond with certain changes or competitions in a more cost-effective manner.
To find out more about how trade show exhibits can become a lucrative marketing effort, contact The Exhibit Source.
Permalink
|