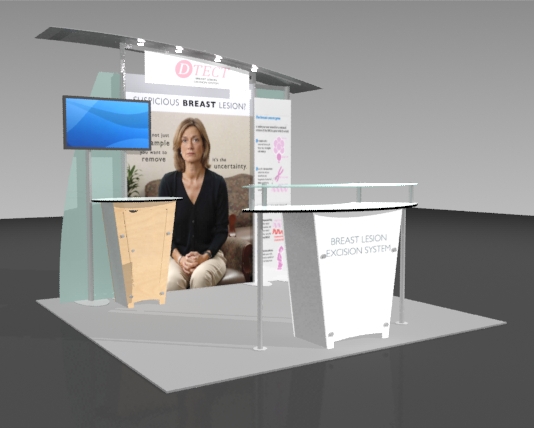 Trade show exhibits in Boston, MA provide you with a cost-effective and attractive means to showcase your company. These exhibits are efficient and effective in introducing new innovations to your target market, informing them about expectations and updates to your products and services.
Trade show exhibits that are done right allow you to focus on engaging to your existing clients and prospective customers with confidence. All aspects of your trade show exhibit, from booth size and floor space to graphics and structural definitions, must coincide with your company image as well as the needs and goals of your business. Whether you decide to buy or rent a booth, the visual impact of trade show exhibits that are properly designed are guaranteed to make a strong first impression and convey your message in a matter of seconds. This provides you with an opportunity to display the quality of products and services that your customers can expect to receive and while reaping the benefits of choosing your company.
By choosing the right trade show exhibit company, your business can realize a great return on investment. For more details on how to maximize your sales opportunities, contact The Exhibit Source.
Permalink
|