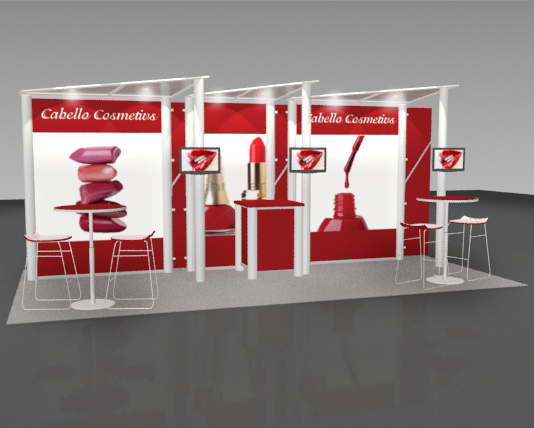 There is no better place to start building relationships or to expand existing networks than at your trade show exhibit in Boston, MA. Participating in exhibit marketing events is very helpful to your business in many ways and on many different levels.
Make use of trade show exhibits as a perfect place to meet prospective customers and existing clients. This is the perfect place where you can inform them of what you are as a company by exhibiting your products and services clearly and concisely. Trade shows are also an effective venue to determine other products or service that your business can offer in order to improve its ability to respond to clients needs. This will show that you have an investment in your company and in your business relationships. Trade show marketing also has a positive impact on your brand awareness within your target market.
Considering that networking is one of the core processes of trade shows, take time to strategically plan for the graphic and structural exhibit design of your booth. Check in with the experts at The Exhibit Source to find out about your options for customization and to create an exhibit that meets and exceeds the specific requirements and show objectives set by your company. Choosing the appropriate trade show booth design and layout is very crucial for the success of your display. If you want to succeed in conveying your specific marketing message to your customer base, every component of your exhibit must complement the other to maximize the cohesiveness between your graphics and your hardware.
This is all attainable if you consult and partner with trade show exhibit companies that are capable of producing graphics and structure design in-house as well as designers and builders who understand your specific message and realistic goals that line up with your marketing strategies. To find out more about how to build your brand through exhibit designs, contact The Exhibit Source.
Permalink
|