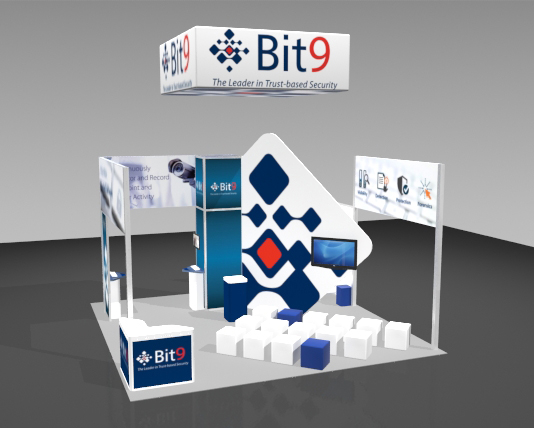 In trade show marketing, no time can be wasted because every second counts. For this reason, having a display in place that can make a lasting impression on your target market gives you the edge over the competition. A portable island exhibit is a physical presentation of your company, products, and services. Just like the word island implies, these displays can be accessed from any direction in an exhibit area so it can draw attention and welcome more prospective clients.
Each detail and design of your island trade show island exhibit in Boston, MA plays a vital role in effectively cutting through the clutter and getting your specific marketing message straight to your customer base. These custom-made, 3D marketing displays can stand alone in the busy crowd and provide more aisle space for doing business.
A custom trade show island exhibit allows for an efficient sales environment that makes communication with potential customers more convenient. With these displays, you are able to generate impressive traffic flow during a trade show event. Additionally, you can also grant more opportunities for your staff to interact with attendees who can enter your island trade show booth from any angle, giving both your customers an experience that will move them toward choosing your products and services.
To find out more about custom island displays, contact The Exhibit Source.
Permalink
|