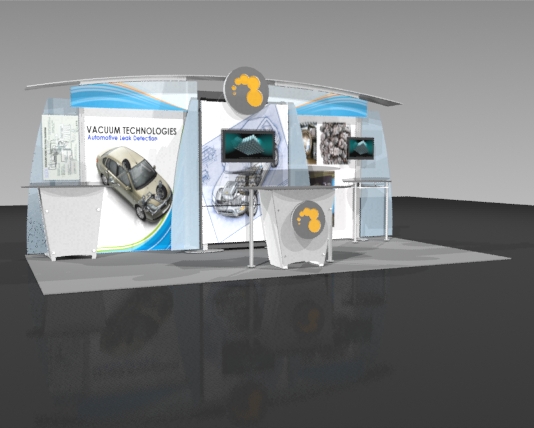 The trade show island exhibits in Boston, MA are functional and flexible in providing an engaging environment where you can effectively promote your products and services to your target market. These trade show displays are an ideal alternative to other exhibits because they are exposed to aisles on all four sides. With this increased visibility, you will be more equipped to get your marketing message out to attendees.
Now you can customize an island exhibit to your exact specifications so that it stands out in the open to cut through the clutter that exists at most trade shows. This will also help your business develop a distinctive image showing that your company is a major player in your respective industry. Bringing your trade show exhibit to a higher level will create an experience that will be wonderful and unforgettable for your customer base. In fact, a captivating display ensures that attendees will both remember it and talk about it within your business network. As a result your brand reach will expand.
If you want to become the star of the trade show marketing events you participating in, choose custom trade show island exhibits. With today's display technology, you can set the stage where you can make a statement so that you have the best chances of drawing more prospective clients into your exhibit but also in generating a higher return on investment.
For more details, contact The Exhibit Source.
Permalink
|