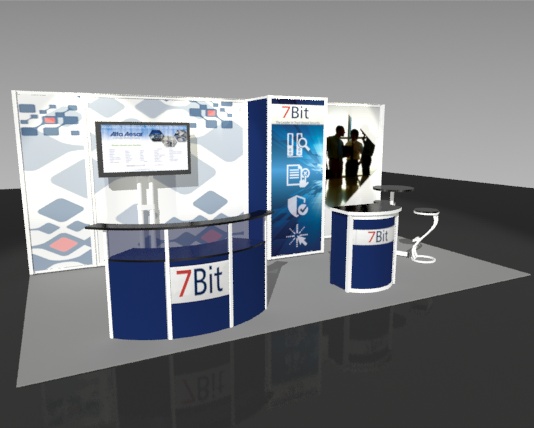 More and more companies are recognizing the need for trade show marketing. However, many of those same companies are recognizing that when done right, trade show marketing can have a huge effect on your bottom line.
If you are interested in participating in trade shows, either for the first time or as part of your regular marketing plan, you need to be sure you put extensive thought and planning into your trade show booth display. In fact, your trade show booth has only about 3 seconds to make an effect on the potential customers that pass by. This means your booth must stand out from the others as well as from the other clutter that exists at trade shows. If you want your company to get the attention of both existing and potential customers, your trade show booth must set itself apart from the crowd.
In order to accomplish this goal, planning, design and the right exhibit design company must be involved in the plan. The trade show booth needs to grab the attention of your qualified prospects and draw them in. The Exhibit Source understands the importance of your trade show display. When you work with us, you can choose from numerous design and style options.
Ten and 20 foot booth displays that are lightweight and easily transported are effective displays that can meet the needs of your budget. Table-top booth designs can be highly economical and effective especially for smaller booth spaces . The Exhibit Source can help you design and create the perfect exhibit for your trade show booth.
Contact us for more information.
Permalink
|