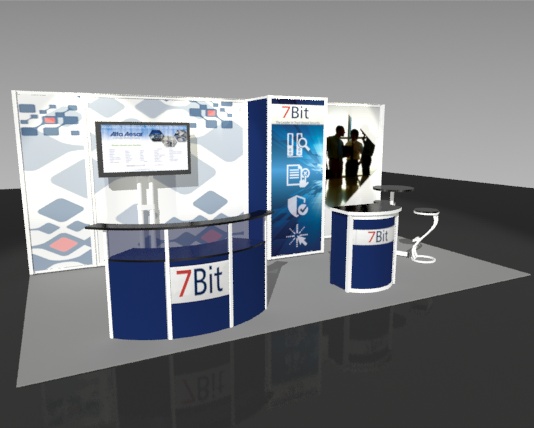 Many entrepreneurs promote their goods and services at trade shows. However, owning a trade show display can be an expensive marketing decision given potentially significant procurement, maintenance, and storage expenses. You must consider the pros and cons of tradeshow exhibit ownership. When ownership of your exhibit just does not add up, opt for the large selection of trade show exhibit rental solutions here in Boston, MA.
Trade show rentals offer the same high quality booths as new ones but in a fraction of a price. You can personalize the setup of your rental to match your company's concept and branding. With hundreds of template options that enable modification of current graphic and structural design, you can surely create an effective exhibit display which can deliver marketing success.
For businesses that have tight budget, trade show rental presents a cost-effective solution. Since there are no ownership obligations, renters can stick within their allocated funds. This strategy also allows you to rent multiple trade show booths when you are participating in different marketing sites ongoing at the same time.
For more information about trade show rentals, contact The Exhibit Source.
Permalink
|