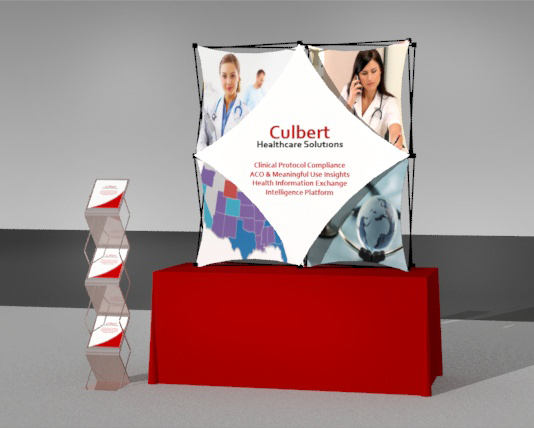 Obviously, business owners, especially those of small businesses, want to make their displays more professional-looking and profitable. When participating at trade shows and other marketing events, exhibits need to be as effective as possible to garner the expected return on investment. This is possible when using creatively designed table top trade show displays.
Small budgets can also be addresses by renting trade show table top displays in Hartford, CT. These table top displays will cater to all of your trade show requirements. Table top displays also make foot traffic more convenient in small display spaces. The target products and services as well as the other elements of your display will be strategically and creatively arranged on a table top design to be stable and easily seen by your audience during the event.
If your business attends numerous marketing events, you understand the value and benefits that can be found with a quickly set-up display like portable table top displays. In addition to the various and comprehensive options for customization, businesses will also benefit from the lightweight presentation accessories that can be rented along with the display allowing for the presentation and promotion of products and services in the most professional setting.
To find out more about options for trade show table top displays for rent, contact The Exhibit Source.
Permalink
|