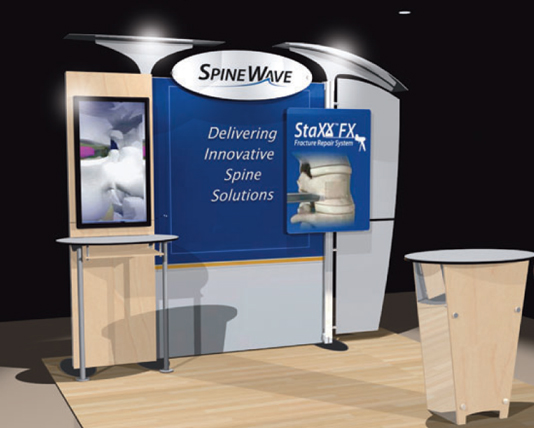 Using trade show table top displays in Boston, MA is very convenient. These types of displays are simple to set up and take down; it can actually be done in about 5 minutes in some cases. They are also easier to transport and store which makes them more convenient to use, especially when traveling long distances for the next marketing event.
Portable table top displays have been strategically developed to be ready to use and ready to attract an audience by displaying the specific marketing message more effectively. As a matter of fact, even the largest portable table top displays can be quickly assembled and disassembled with little effort. In addition to saving exhibitors time, they also save money because a team of staff is not necessary in order to set up or man the trade show booth.
Transporting table top trade show displays to and from venues is more convenient as compared to other types of displays. The smaller sizes means that there is less room needed for transport, and storing and they require less available trade show floor space as well.
For more on the benefits of table top trade show displays, contact The Exhibit Source.
Permalink
|