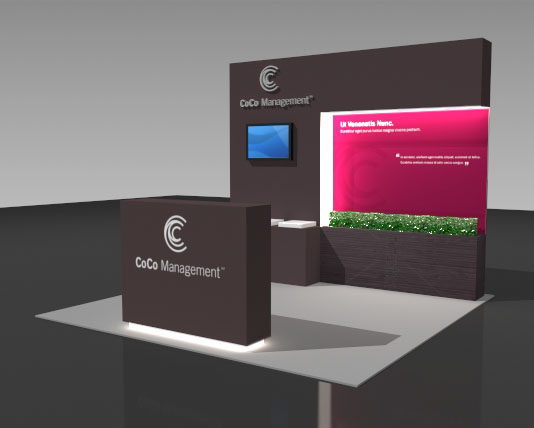 Participating in a trade show event is a bold move to boost your marketing efforts. Trade show administrators often charge significant fees for floor space. The good news, however, is that the cost of your trade show display need not be so much of a shock. There's an alternative option where you can still have a unique trade show exhibit without breaking your marketing budget.
Boston entrepreneurs increasingly turn to The Exhibit Source for rental trade show displays such as our 10' x 1-' trade show display. Rental trade show exhibits provide quality and unique graphic and structural designs that will effectively draw attention of target audiences. Our products offer extensive license for you to customize your rental display. You can add, remove, and adjust all the elements of the display to conform with the specifics of the company without the full investment of ownership.
Having an extraordinary exhibit provides an opportunity to promote your brand and entice prospects. Selecting the proper accessories to meet your sales goals can make the display more competent and can help make your booth more prominent in the exhibit hall. Renting a trade show booth is an economical way to stick within the budget parameters yet still hand over positive results.
Contact The Exhibit Source for customized trade show exhibits.
Permalink
|