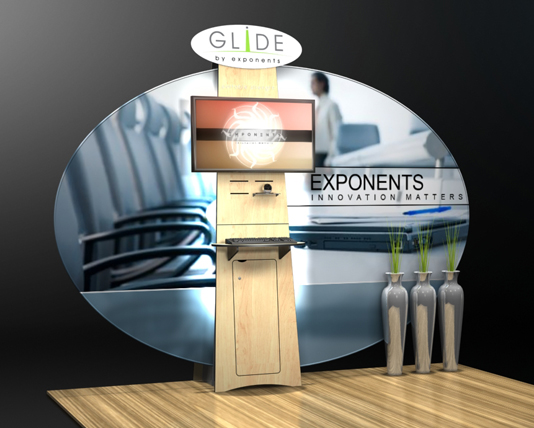 If your business is heading to its first trade show, don't be intimidated by your first exhibit buying experience. What are your marketing objectives? Thinking about this will allow you to let your strategy dictate your exhibit marketing needs. Depending on your goals and considering the potential frequency of participating in exhibit marketing, you then need to consider if you want to purchase a custom exhibit, or rent an exhibit. Renting can be less expensive and more accommodating. Rental exhibits can also be custom designed. Most importantly, the earlier you start to plan the better.
When thinking about your first exhibit, a lot of questions will come up. There are different types of exhibits to meet different needs. How you plan to use the exhibit? Your image, brand, message, staffing, and budget will all dictate the type of trade show exhibit you can buy or rent.
The Exhibit Source can custom design your trade show display for purchase or you can rent, which is an alternative to the high cost of owning and storing. Exhibit systems includes portable, modular, and hybrid exhibits, which are evolving towards custom-crafted exhibits, and custom-crafted exhibits are evolving towards exhibit systems. Both options have distinct advantages. We can help you make the decision as to which style exhibit to purchase or rent.
For more information on types and styles of trade show exhibits, contact The Exhibit Source in Newton.
Permalink
|