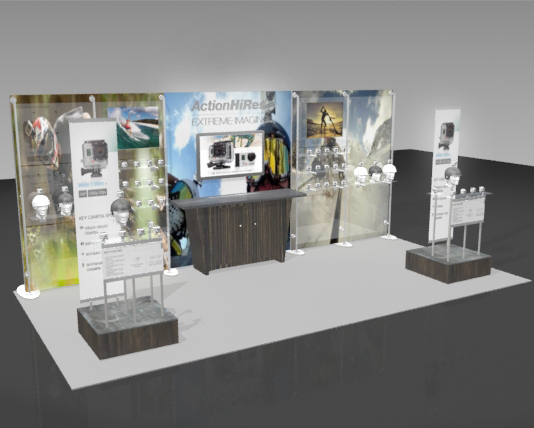 Buying and owning trade show exhibits and equipment may seem like a great idea. However, trade show exhibit rentals in Boston, MA actually cost less and can be more effective. Exhibitors will still be able to benefit from a wide range of customization options as well as rental accessories that can help improve the impact of an exhibit during the event.
One trade show exhibit may not fit every event. There are times that a trade show exhibit may not fit a the venue or fit every marketing objective you may have. With trade show exhibit rentals, exhibitors can customize the look of the exhibit so that it meets the marketing objectives from show to show. This option is actually best for companies who want to promote different products and services or different market or demographics.
Renting allows exhibitors more flexibility to change the graphic and structural exhibit design quickly because the resources are not tied up in one structure. In return, this provides them with more opportunities for target marketing messages and graphics from show to show. To find out more about trade show exhibit rentals, contact The Exhibit Source.
Permalink
|