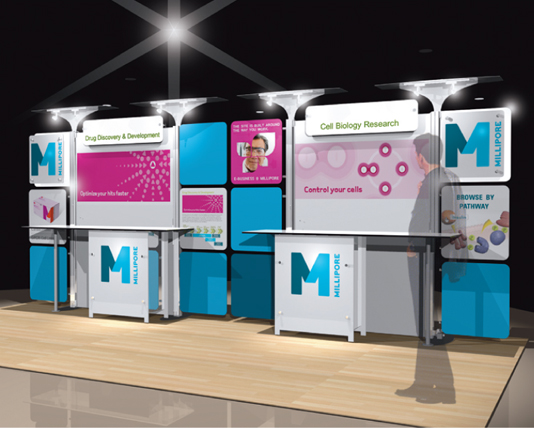 With the competitiveness in business today, business owners are looking for a more creative and more cost-effective way to market their products and services. Fortunately, business owners can opt for exhibit marketing and can rent trade show exhibits in Boston, MA in order to test-the-waters.
One benefit of trade show exhibit rentals is the fact that businesses can attend marketing events without worrying about needing a huge budget. The wide selection of trade show exhibits can be had at affordable rates. This means that exhibitors can choose the display that best fits the specific requirements of their marketing campaign.
Aside from having an aesthetically pleasing and fully functional display at a fraction of the purchase cost, exhibitors will also benefit from the numerous customization options. A graphic and structural exhibit designcan be created that will match the marketing needs and branding. Exhibitors can include elements that will make the exhibit cut through the clutter on the show floor while getting the specific marketing message across to the target market in a way that is striking.
To find out more about trade show exhibit rentals, contact The Exhibit Source.
Permalink
|