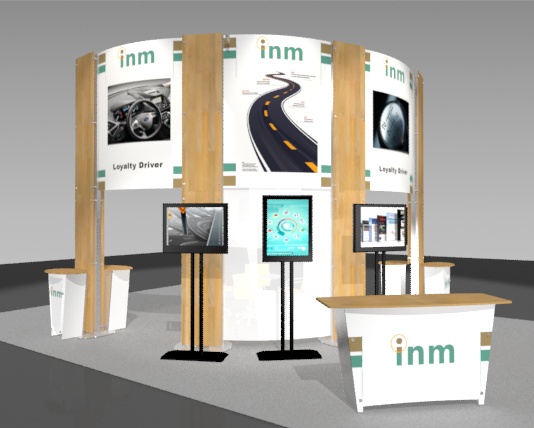 There are two main reasons why portable island trade show exhibits are a smart choice for promoting products and services to a target market. They stand tall and they offers a 360 degree view. These two factors contribute to the visibility of the exhibit and allow it to stand out from hte crowd. Additionally, there are portable island exhibits available for rent at affordable rates. This gives you the option to rent a new display depending on the event, to use more than one exhibit for simultaneous events, and to be able to change designs from one show to another.
By choosing to rent portable island trade show exhibits in Boston, MA, you can make a bold statement that will gain interest in your products and services. Reap all the benefits of a show-stopping island display without owning it. As a result, you will be able to capture the attention of attendees from all directions in the show while conserving your company's marketing resources.
Companies will also be presented with a wide range of options for customization. There is no doubt that companies can create graphic and structural exhibit design that will work for the marketing campaign because the exhibit is designed based on specific requirements.
To find out more about portable island trade show exhibits, contact The Exhibit Source.
Permalink
|