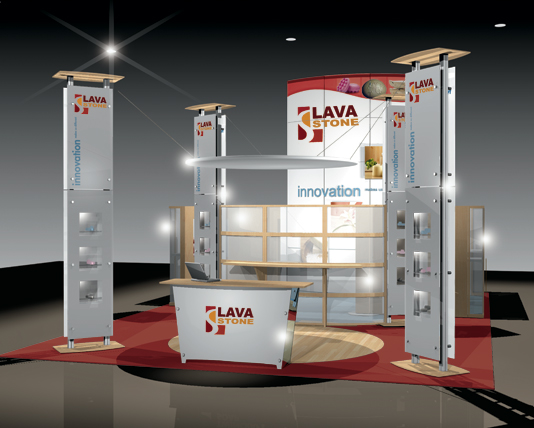 At first glance, a lot of exhibitors believe that purchasing their exhibit for use during trade shows is superior to renting. This can be a reasonable argument given the common stereotype that trade show exhibit rentals are just supplemental. It has been a common idea that for most things, we would rather own than rent. But believe it or not, the exact opposite is true when it comes to your company's trade show exhibit.
The keyword is flexibility. Renting a trade show booth over purchasing one provides this flexibility for your company in the years to come. Whenever you rent for an upcoming event, you can simply choose the exhibit style and then customize its features so you arrive at a graphic and structural exhibit design that is in line with your marketing campaign or fits with the specifications of the event. There are scenarious where there is very limited floor space as well. By renting, companies can simply downsize the exhibit without jeopardizing its impact on the show floor during the event.
When you rent trade show exhibits in Boston, MA, there are a wide array of options for customization so you can create an exhibit that suits the specific requirement of the event. When companies buy an exhibit the graphic and structural designs are fixed and only small makeovers can be done. Unlike when renting, companies can redesign their exhibit every time without spending too much time or money, you're only limited by your imagination and resourcefulness.
To find out more about trade show exhibit rentals, contact The Exhibit Source.
Permalink
|