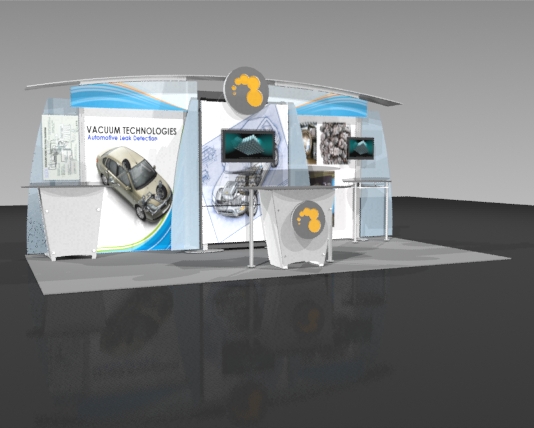 Your branding goals and guidelines are not the only key factors to consider when it comes to selecting trade show exhibits in Newton, MA. Before participating in sales events, conferences, trade shows, or other forms of exhibit marketing, it is imperative that every facet of your exhibit is in place, from design to structure, in order to maximize the potential of your exhibit.
If you have a limited budget, or choose to rent rather than purchase a new exhibit, there are many types of rental trade show exhibits to choose from. Rental exhibits from the Exhibit Source can be customized making both the graphic designs, images, and structure will contribute to your efforts of getting your business known to your target market. This means that you can focus your strategies for a successful trade shows on strategic planning, configuration and follow-up.
Rental exhibits help you maximize your resources by providing affordable alternatives that are highly functional and aesthetically pleasing. For each event they can be redesigned to meet your specific objectives. There are also trade show exhibit accessories and other functional components that can be added to your display that will set your business apart from the competition.
Your expenses can be reduced without having to compromise the factors that contribute to the success of your exhibit. Contact The Exhibit Source for more details.
Permalink
|